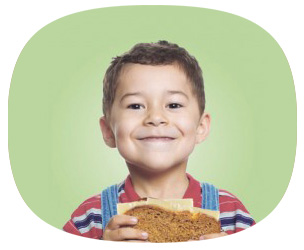 In 1963, the first series of Nils Jagd Jensens ingeniously simple double-wired Osti cheese slicers saw the light of day – and have since held classic status in most of the world. Millions of Osti cheese slicers have been sold over the years, which makes Osti a natural household name, and it is not uncommon to find a 25 year old slicer in a kitchen drawer. And we still need cheese slicers: hand-sliced cheese simply tastes better!
The Osti Original cheese slicer remains the original, with its new simultaneously contemporary and classic redesign, respecting tradition and carefully updating even the smallest details.
The Osti Original cheese slicer is made of high quality stainless steel and food-friendly polypropylene, and is built to last with replaceable slicing wires.
Today, the next generation of Osti carries the tradition on. As always, Osti stands for function, quality, friendly styling and affordability. And Osti isn't finished with the food world – keep an eye open for new products! Enjoy!
THE DNA OF Osti
When shaping the Osti products, we primarily work with two basic shapes: the classic propeller shaped handle, known from the Osti Original cheese slicers, and the more recent "OSTIllipse", which is the shape of our logo. You will find traces of these two basic shapes in all our products.
Take our non-stick cheese planer, for instance. In this popular product,the handle is propeller shaped, and the head is "OSTIlliptical". The upcoming Osti can opener is simply constructed by a halved and a quarter "OSTIllipse".
The basic shapes of Osti always melt in with optimum functionality and the general design – in all our products.